?
If someone wishes to have total control over the Safety Aspects of STS Operations, his/her actions should start from the CLEARANCE Phase.
?
1. What is Screening and what is the Clearance phase?
2. Which are the Screening documents needed?
3.?Which party should undertake the screening process?
4. Is the screening process mandated by law or is it part of the C/P?
These and even more questions will be answered in this webinar. Case studies will be utilized too!
?
?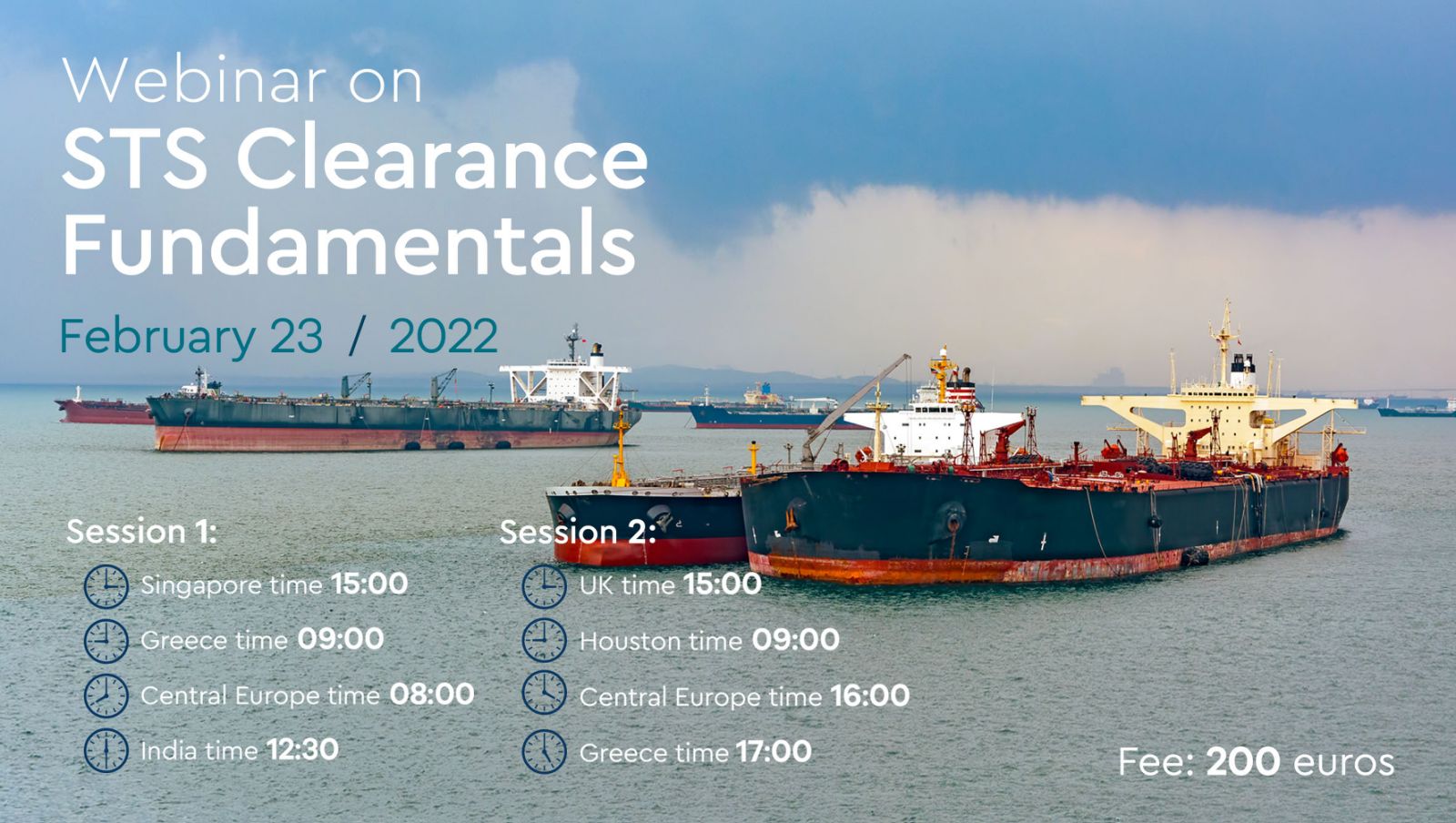 ?
?
The topics of the webinar are the ones below:
Session 1
What is the STS Clearance?

Why Clearance is a requirement?

Industry references for STS screening

Purpose of Clearance
Session 2
Screening Elements

Possible STS hazards

Screening Documents

Phases of Screening
Session 3
What are the screening policies?
What are the screening criteria?
Departments involved in the screening process
Training of Personnel for the STS screening process
Session 4
C/P Disputes
Responsibilities and liabilities from the screening process
Discussion on court awards
Case studies
References
?
?
DYNAMARINe Crew onboard this Webinar is:
Webinar Moderator: Mr. Aggelos Zampas, Public Relations and Marketing from?DYNAMARINe.?Presenters: Dr. Alexandros Glykas?from DYNAMARINe
Panelists: Professionals will Join our Panel for a Discussion.?
Who Should Attend: Ops department, HSQE department, DPAs, Quality Assurance department, Vetting Department, Masters & Senior Deck Officers
When: 23 February 2022
Max Duration: 2 hours 30 minutes
Registration cost: Euros 200, Either by Paypal or Bank Transfer. Discount 10% applies to DYNAMARINe clients. Also 15% discount will apply to SNI members.?Upon completion of the Seminar, a certificate of attendance will be provided, issued by DYNAMARINe Academy, as certified by ABS.?To register through your organization invoice please contact us at info@dynamarine.com. The emails of individuals to be registered will be needed to complete the registration. Individual registration takes place through the following form of ZOOM.
Registration to the Morning Session (07:00 GMT) :?https://us02web.zoom.us/webinar/register/WN_GMPpb7rSRP-sPPeukxp4cw?
Registration to the Evening Session (15:00 GMT) :?https://us02web.zoom.us/webinar/register/WN_eO3kCh5LStOioGSOtBSvvA?
?
?
??DYNAMARINe Team
?2 ARKADIAS AND 125 GOUNARI STR, Glyfada 16561, Greece, T:+65 31590353, +302109628379, E:info@dynamarine.com
?{unsubscribe}Unsubscribe{/unsubscribe}